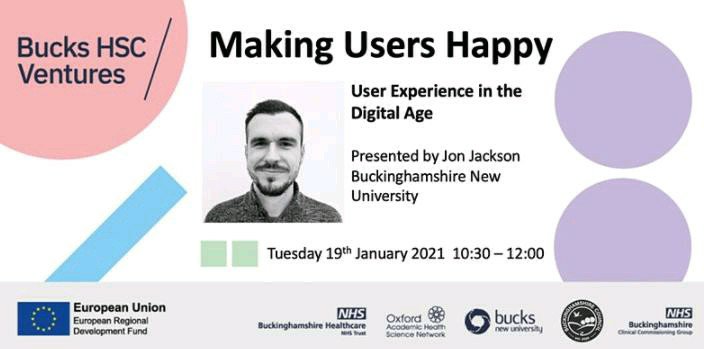 I enjoyed delivering this webinar for Bucks HSC in association with Buckinghamshire New University back in January 2021.
I covered the following:
Why User Experience (UX) is so important to the success of any technology project
Understanding your users
User Experience is not User Interface design
The importance of keeping things simple
Examples of good and bad design
Tools and resources to help develop better user experiences
Who was it for?
Anybody involved in or interested in developing software solutions or apps for end-users. This may include:
Entrepreneurs – including SMEs and Start-ups
Software Engineers or App Developers
Designers
Product Owners
Project Managers
Students of Computing, Software or Design
If you'd like me to deliver it again for your own organisation or audience, get in touch.