EdTech VC investors are in a position of power and are able to influence the education agenda
I recently attended a fascinating Digital Education session on the current trends in EdTech investment, and particularly Venture Capital.
Essentially, VCs are investing in the future of education and therefore having a direct impact on what the future of education will look like.
The research presented in the Digital Education webinar highlighted several points of note.
EdTech as an enabler
EdTech companies and investors are generally positively represented as "enablers" whereas the Higher Education Institutions (HEIs) tend to have a less positive reputation within the EdTech space.
EdTech is seen as offering "a lifeline to learners, institutions and employers to continue education & training"
Push Factors
Several push factors impacting the EdTech sector as it stands:
COVID 19
Digital acceleration beginning before COVID
Increasing number of students accessing HE
Investors looking to disrupt the EdTech market
"The COVID-19 crisis is driving increased update of technology in order to replace, supplement, and enhance teaching and learning in the context of social distancing"
EdTech "disrupters are challenging the status quo through innovative curricula, teaching and operating models"
Growth in EdTech spend and investment
The amount of EdTech VC investment is continuing to grow.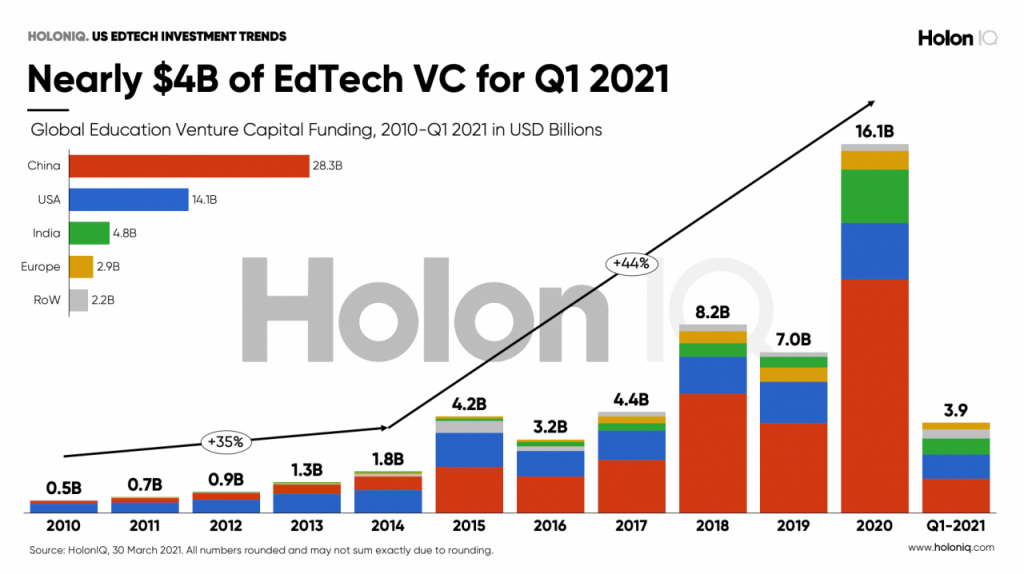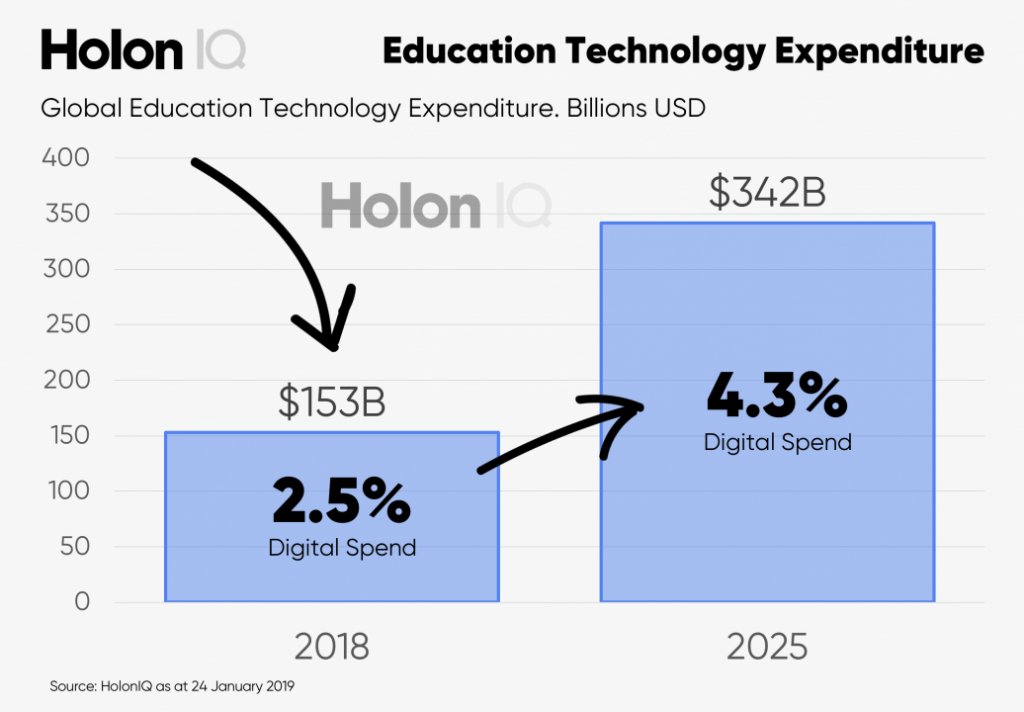 Further reading
Emerge Education's founder, Jan Lynn-Matern, argues that significant disruption to the present education system is not only inevitable but highly desirable — and far more attractive to investors than traditional edtech has ever seemed.
https://medium.com/emerge-edtech-insights/our-manifesto-emerge-fund-i-a3efe05788f3
Join the conversation
I'd love to hear your take. Join the discussion on Twitter or get in touch on Linkedin.