I am generally positive about the post-COVID readjustment of (higher) education to be more inclusive/flexible/accessible, enabled by tech.
Future spend on EdTech is expected to grow significantly, as shown in the graph produced by HolonIQ below.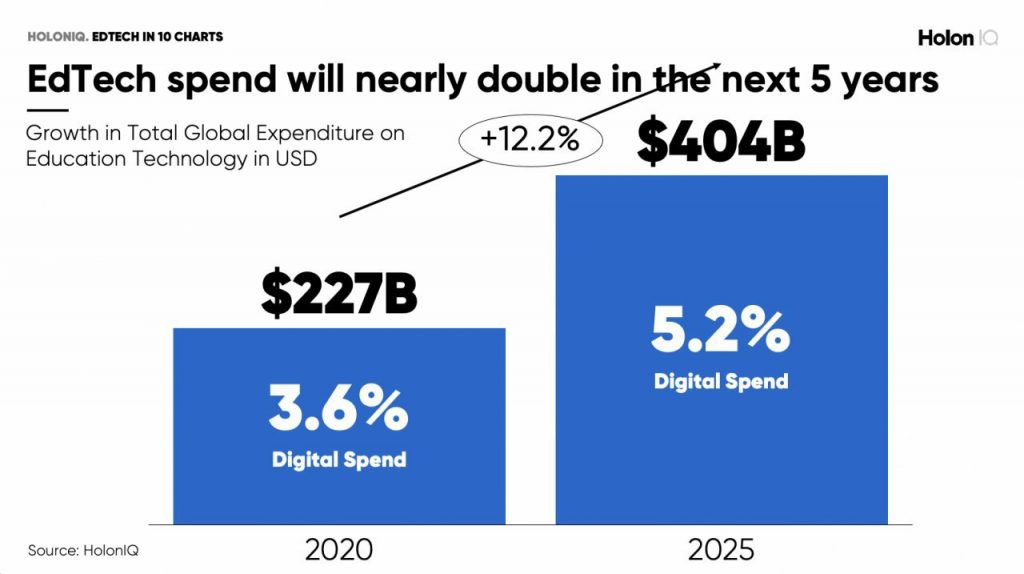 I do, however, worry that there will be a LOT of spend on systems by executive teams that don't understand the nuance of the platforms and how they should be used (compared to how they WILL be used).
I am also seeing very well funded EdTech companies where the tech just isn't that great.
Those procuring EdTech need more support to make the right decisions and not be bamboozled by feature lists and compliance pressures.
EdTech needs to be student-centred, backed up by research and good pedagogy, otherwise it's just… Tech