Should we stop at "self-actualisation"?
Here is a visual of Maslow's hierarchy of needs. Look familiar?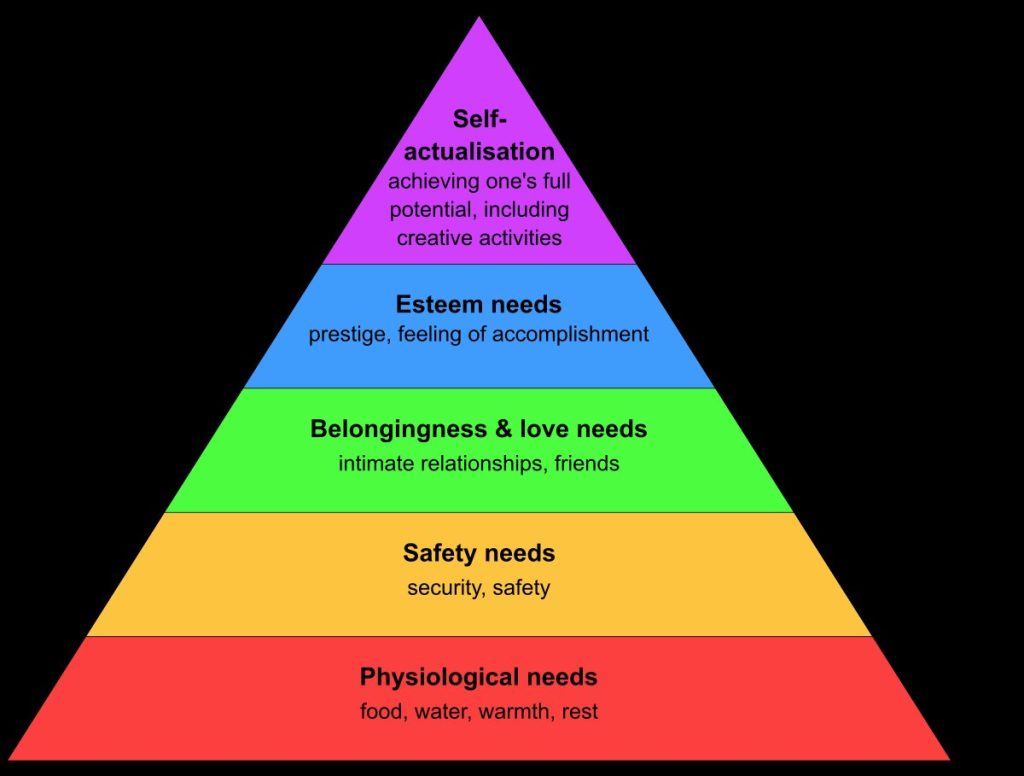 The pinnacle of the hierarchy seems to make sense. Where else can you go from self-actualisation? Surely, that's the peak.
But, did you know Maslow added a new pinnacle to his Hierarchy of Needs before he died?
He added self-transcendence.
What is self-transcendence?
Whereas self-actualisation is about the self, self-transcendence shifts the focus to others.
Worth remembering that, I think.
Servant leadership comes to mind.
Are we in it purely for ourselves? Or do we want to rise above ourselves and focus on lifting others up?
Executive Coaching and Mentoring
It wasn't long ago that I realised my professional life would have been a lot less stressful and I could have avoided certain dead ends if I had had a mentor or coach in my younger years.
It also turns out that I have been mentoring many students and colleagues without being fully aware of it. I have always enjoyed helping people, but it has taken a long time for my own positive outlook and growth mindset to properly become manifest. I enjoy forging new paths, encouraging others to join me, even though I've never had "manager" in my title.
Coaching and mentoring are both distinct fields, but with plenty of overlaps.
As of 2022, I have one formal mentee, a founder of a small digital agency (appropriate, given my own background in that space).
I also have an ongoing technical advisory role at an early stage startup where I am advising the founders and lead developer.
Realising the positive impact you can have on someone personally and professionally is profound!
Early Stage Startup Mentoring
If you'd like to chat about how a technical advisor or mentor might be useful to your organisation or you individually as an entrepreneur, please get in touch.
I'd love to learn more about you and help you find someone who can help you thrive on your journey ahead, whether that happens to be me or someone I know.